once again, i post with stuff that is pretty meaningless. just the way i like it.
you want constant emo LJ crap, go friend a 14 year old.
in my LJ i will post pics of my snow induced disgruntled nature.
as displayed in this pic... i am not a happy camper.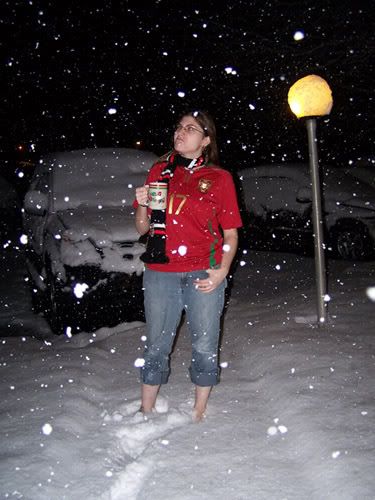 snow gets in the way of my comfy attire of tee shirts and no shoes.
note the scarf, ridiculous grumpy and face, and mug of tea. that's my protection against the elements. yes, ridiculous grumpy face is included in "protection."
next we have a physical display of my outrage at said snow. the anger is due to it being in fount of our house and not on a mountain somewhere.
( follow me to exhibits (a) through (d) )