yesod
i hate working closing shifts. it always feels like by the time i get stuff settled when i get home, its already relatively late and i should just sleep.
i do have tomorrow off, which is nice.
aaaanyway. i never did post any pics from otakon. i finally got some pics of my FFIII Ingus/Summoner costume. otherwise known as "what the hell is up with those goofy ass pants/unicorn" guy.
as goofy as it is, i LOVE this costume. i dunno. im excited to make more of the FFIII job classes.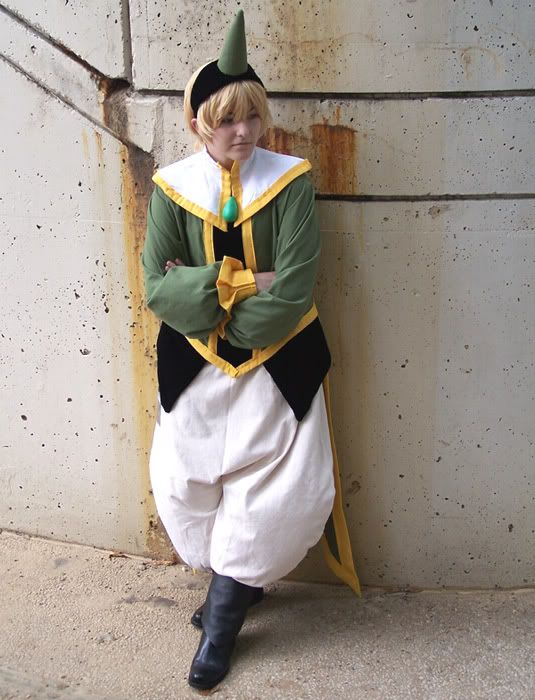 BE PREPARED FOR
not so
STERN ARM CROSSING ACTION! myles made Arc in his Ranger class outfit. he got called peter pan a lot and looks like he thinks were doing something wrong in this pic...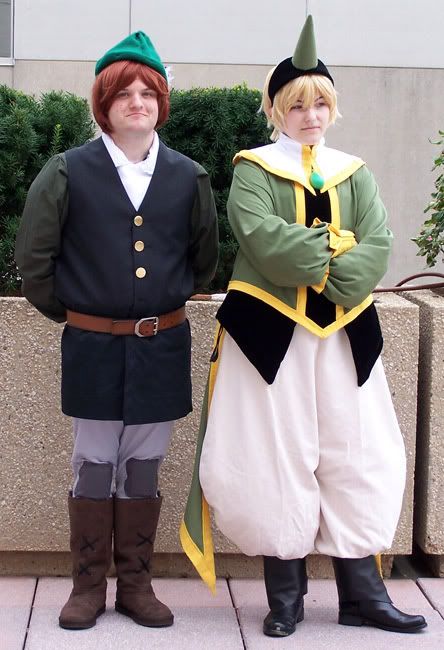 another one of the both of us. i need to make a rod or something... FOR SUMMONING!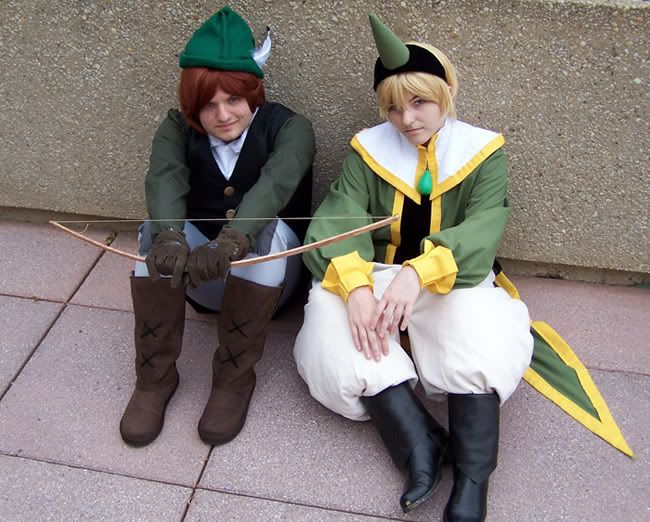 aaaaand ling tong.
im a cosplay cheater and broke a cardinal rule. NO WIG! :O!!!!!!!!! i should die a fiery cosplay death. granted he was kind of a "WHEE LAST MIN COSTUME!!!!" i might get a wig for the future, in case i chop off all my hair again. lol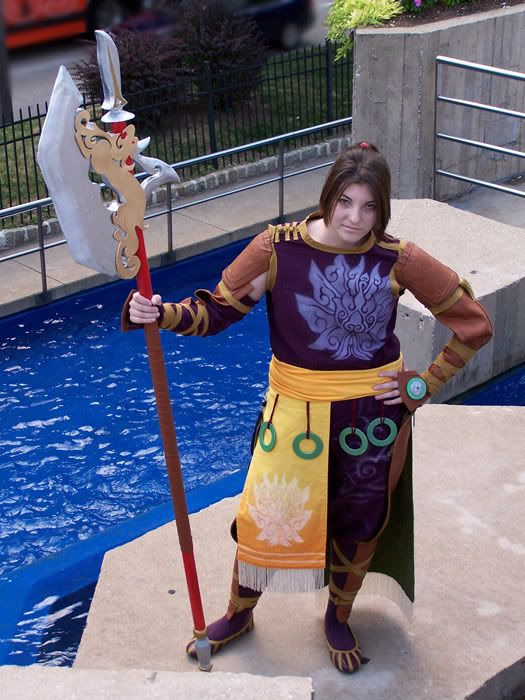 this was also my "adventures in airbrushing" costume. it was fun! now that i know how the thing works/feels, im excited to use it more.
god im pale as all hell. i never got pics from ren, but on her camera the red balance was apparently off and we all got a good laugh looking through the pics because i literally looked like a grey skinned zombie. this is with normal coloring >__>;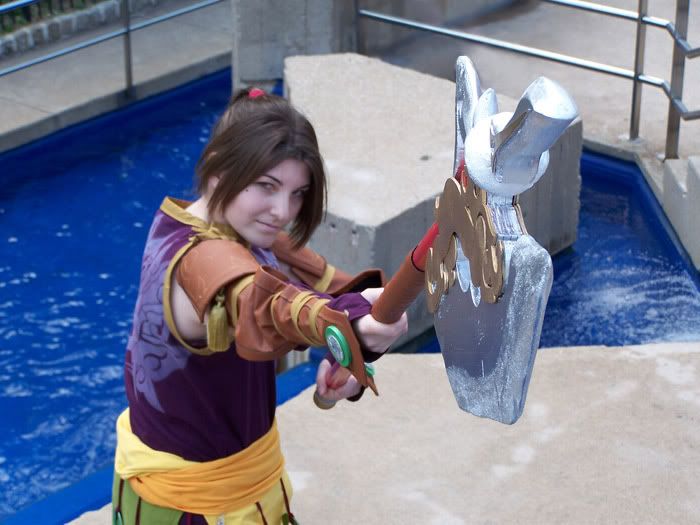 but yah, there's some pics, since i haven't really posted anything new from otakon or anext.