yesod
since i haven't really been an avid poster for MONTHS on end... there's a ton of random stuff i can theoretically catch up on! YAY for random stuff!!!
most of it is pics and little events that iv wanted to post and have just been to lazy and/or non internet inclined to actually do. sooooo yeah ill probably be making a few posts working backwards at what iv been up to starting with dar's BIRTHDAY this past weekend!
basically the theme was PROM. girls got all gussied up in prom dresses and guys put on their finest suits. we then hit up cheesecake factory.
i didn't pull to many pics. there's a lot of me laughing at joe. tho i did feed hersh butter in the guise of ice cream. im a bastard XD
PROM!!!! im all blue and SPARKLY and joe is lookin suave! thats oshi lurking behind joe.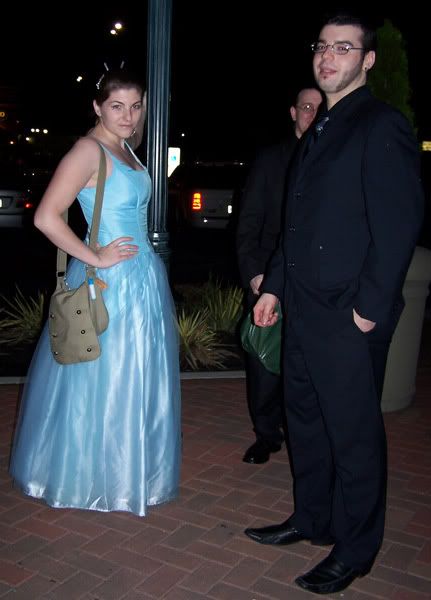 100% bacon chocolate approval rating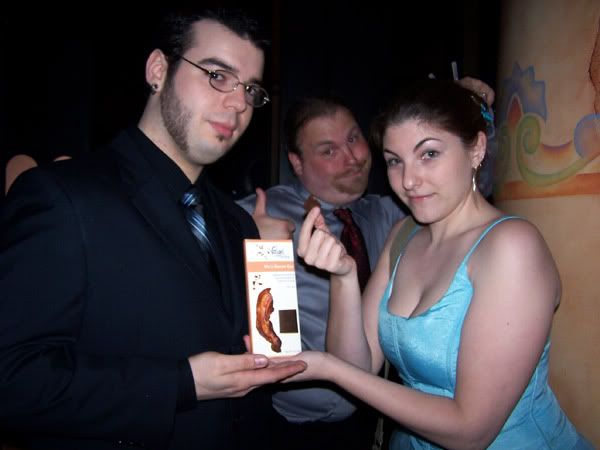 nyquil_driver
...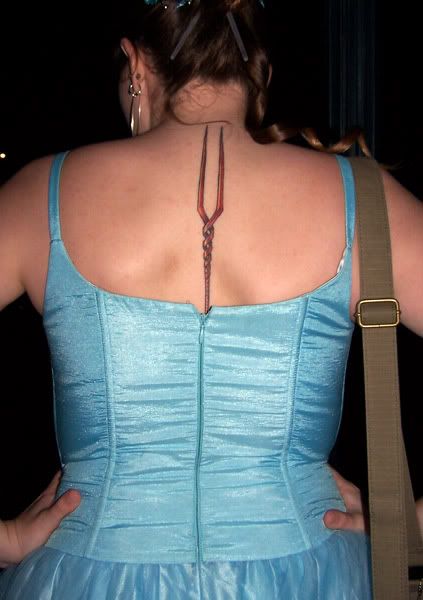 so yeah... that was friday night. alas i had to work a closing shift on saturday. i was however, happy to find that people were still partying when i got home. i made sure to join in the festivities
apparently nothing says dinner like a thing of mint oreos and a bottle of JD.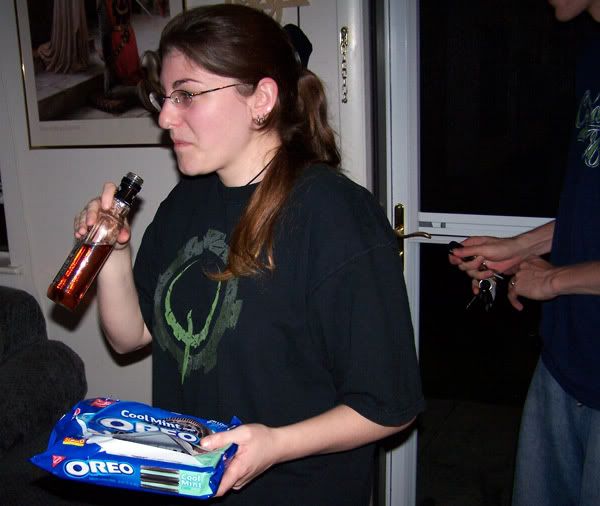 either randy agrees or is really cracking down on drinking...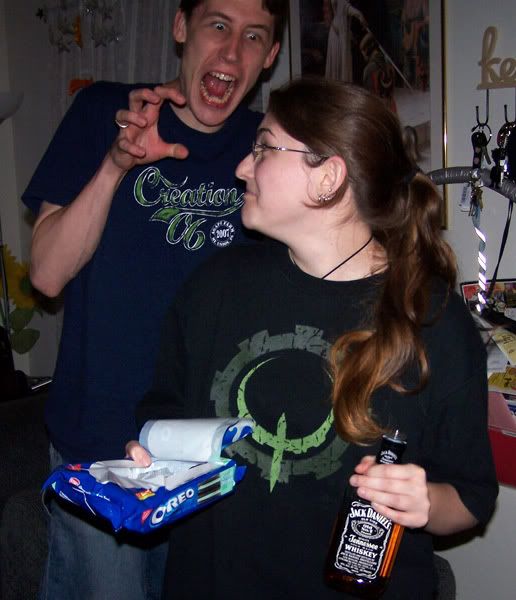 and for anyone who ever wondered what my penis REALLY looks like...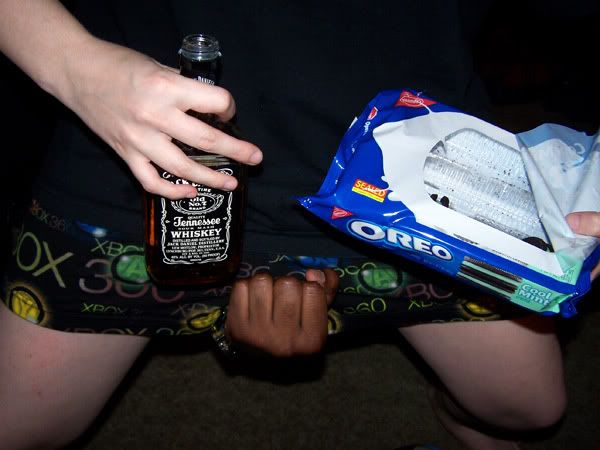 we ended up singing karaoke till about 2am. i cant sing in the best of situations, more or less after downing a significant amount of liquor. good thing reau and i knew how to REALLY do karaoke. none of that
actually trying
shit. BAH!
this was taken in the week before the PROM, during our "lets fry random shit!" party.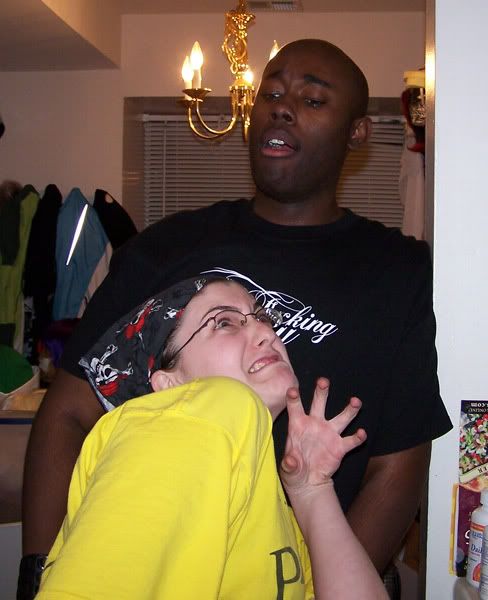 im still not sure what is happening... but its hilarious in any case.